Posted on 23rd May 2012 @ 11:02 AM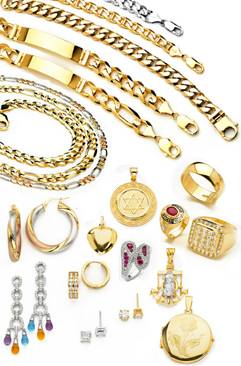 While investors with an interest in gold watch their stocks and shares rise and fall, the mineral continues to be mined all over the world.
The reason, of course, is that even when the gold price falls, there is still a demand for the final product. While it is used in both the medical and technology industries, the biggest demand for this glittering precious metal is for jewelry.
In fact even when the gold price falls, consumer purchases of gold jewelry often continue to rise.
According to the World Gold Council, in some parts of the world, the jewelry sector of the gold industry amounts to as much as 74% of the total.
But then the gold jewelry sector is an exciting one that encompasses more than just a precious metal.
For instance, gold comes in a variety of different colors, including white, yellow and rose. And as recently as November 2011, there was talk at the 8th Dubai City of Gold Conference of cutting research that will lead to the development of new gold varieties. These are said to include blue, purple, various gold alloy effects, gold-based composites, bright new gold coatings and intriguing powder metallurgy.
Then of course there are style trends that reach to every possible type of gold jewelry.
Who can fail to be attracted?