Posted on 16th Jan 2012 @ 12:10 PM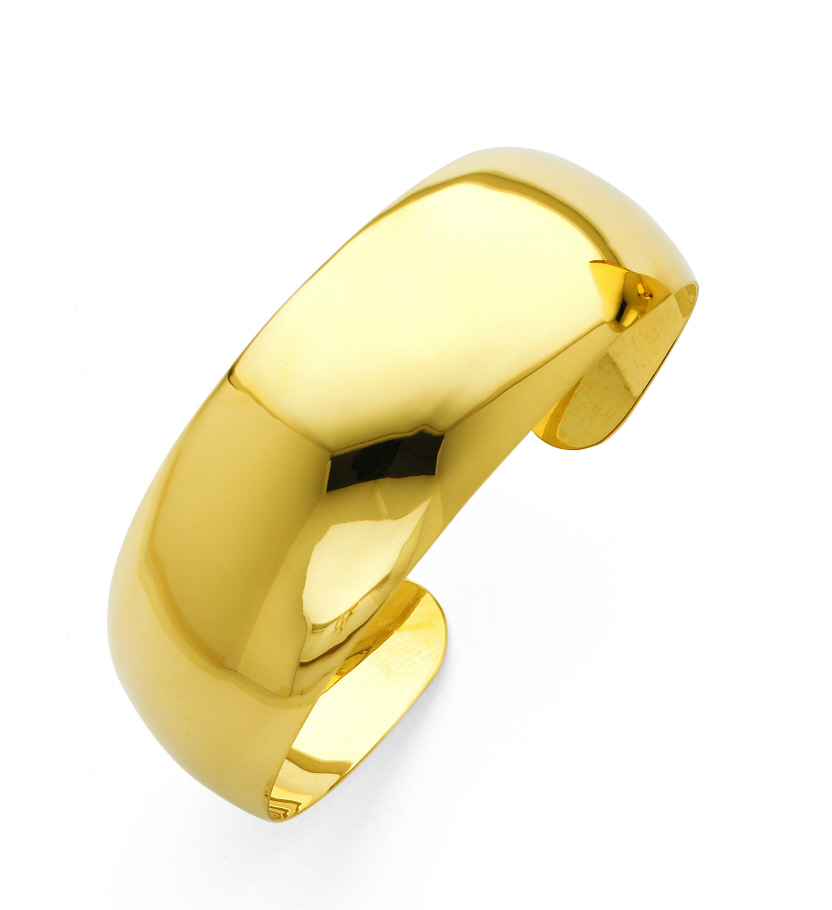 Solid metal jewelry is a trend for winter 2012, according to Fashionising.com, drawing on the minimalist movement in fashion.
Sarraf.com has solid metal jewelry in gold bracelets and cuffs and sterling silver bracelets that will help you look beautiful with this trend, whether it's cuff bracelets or something more exotic, such as a Cleopatra necklace.
Solid metal jewelry is clean and pure with a modern touch and high level of elegance. While it is a simple style, it stands out no matter where you wear it. The style goes all the way back to the ancients when armlets and torques (neck rings) were worn by many women.
The current trend was partially spurred by ancient warrior influences, but has given way to a more glamorous style. You can imagine yourself as a fashionable warrior, protecting your way of life like Red Sonja.
Sarraf.com has cuff bracelets in sterling silver and 14K polished gold that can add style to any outfit, but especially flowing blouses. But for something especially eye-catching in solid metal jewelry are our Cleopatra necklaces in 14K gold, including tricolor and diamond cut necklaces.
For our complete selection of precious metal jewelry, shop our online catalog at Sarraf.com.