Posted on 13th Jan 2012 @ 12:35 PM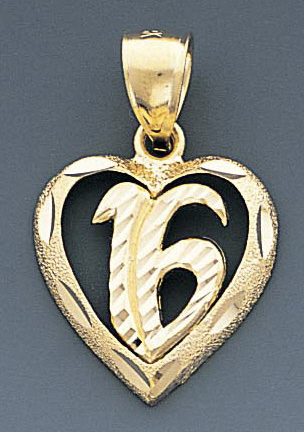 Turning sixteen is a major milestone in a girl's life, and both parents and daughters anticipate this monumental birthday.
In the United States, a Sweet 16 party marks a coming of age. Much like a wedding, a Sweet 16 party can be casual, semi-formal, or

formal. The event ranges from a modest party at home with close family and friends to extravagant affairs in a rented venue with a hired DJ,

caterer, makeup and hair stylists, and a designer dress.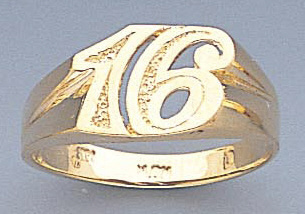 Large and formal Sweet 16 parties have been featured prominently on the MTV show, My Super Sweet Sixteen. And who can forget John Hughes' most well-known and often quoted film, Sixteen Candles?
Sarraf Jewelry offers gold charms, with gold chains and bracelets, to commemorate a Sweet 16.
Different cultures celebrate a young girl turning 16 with additional candle-lighting ceremonies, shoe or tiara ceremonies, or a father-

daughter dance. Sarraf Jewelry also carries gold shoe, heart and angel charms or pendants, to make a Sweet 16 gift more personal.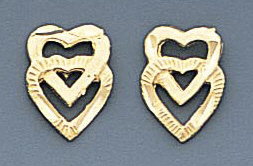 More recently, video montages of the birthday girl are played at parties, and set to music with pictures from when she was a baby, through her life so far to a photo in her Sweet 16 dress.
Parties are often themed and, of course, themes change with the times. No matter what size or theme your girl's Sweet 16 is going to be, choose a gift she'll always remember it by, from Sarraf Jewelry.