Posted on 9th Jan 2012 @ 2:29 PM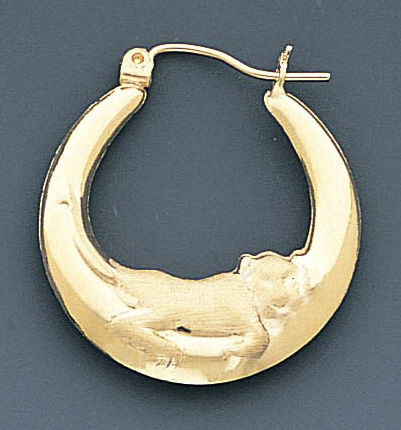 For a touch of fun and elegance, puffed earrings have long graced the lobes of women everywhere as an enduring accessory for parties and even more formal occasions.
From the whimsical to the serious, Sarraf.com has puffed, 14K gold earrings in a multitude of designs. You can make people smile with a sleeping cat or make them envious with an elegant design in gold.
Gold earrings are an item that you can value for many years to come and with the many designs of puffed earrings at affordable prices at Sarraf.com, you can collect several to keep your ears a focal point of beauty all year long.
For gold earrings and all your jewelry needs and desires, shop the online catalog of Sarraf.com.