Posted on 6th Jan 2012 @ 1:21 PM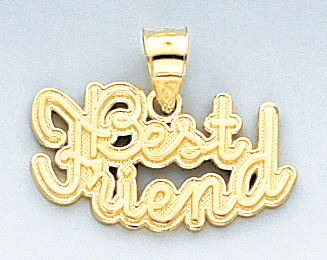 "Make new friends but keep the old. One is silver, the other is gold."
There are as many different ways to acknowledge friendship as there are symbols of friendship all around the world — from linked hearts to crossed arrows, certain flowers and plants, handmade bracelets, turtle charms and lockets on gold chains containing a favorite photo.
Ivy, jade plant and yellow roses are all recognized symbols of friendship. The Japanese have given a gift of chrysanthemums to their close friends for many years.
Hand-woven, often beaded, friendship bracelets can be seen on the wrists of people of all ages and nationalities.
Taking our affection for a close friend to the next level, certain icons or images engraved on jewelry or worked into its design all mean the same, special thing: friendship, loyalty and trust -- the characteristics of friendship.
Sarraf Jewelry offers a number of friendship rings, charms and bracelets, in sterling silver jewelry and gold jewelry. Honor one of your friends today with a gift of friendship jewelry from Sarraf.com.