Posted on 19th Dec 2011 @ 8:21 AM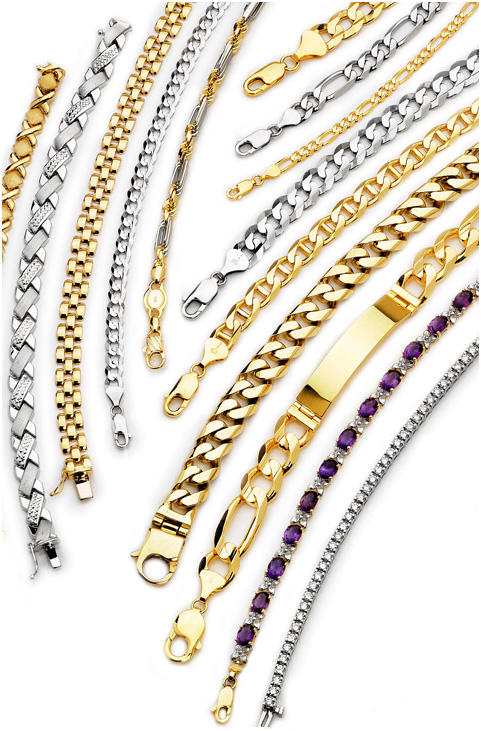 While everyone talks about investing in gold and silver, they don't often talk about how to invest in precious metals, and investment advisors sometimes assume people know what to do.

So we'd like to offer a simple suggestion for how to invest in gold and silver – buy jewelry.

A jewelry collection, amassed over a lifetime, can become extremely valuable. Whether you want to sell your collection to help with your retirement or leave it to your heirs to eventually help them financially, you can accumulate quite a bit of equity with a collection of fine quality jewelry.

An extreme example is Elizabeth Taylor's breathtaking jewelry. It recently sold for nearly $116 million, a new world record for a private collection. One of her necklaces alone brought in more than $11.8 million. Richard Burton bought it for her in 1969 for $37,000.

While the fact it was owned by Elizabeth Taylor probably bumped up the price quite a bit, you can see how the value of a single piece of jewelry can escalate.
So how do you get started collecting jewelry? Here are some tips:
Buy what you love, & what fits your style. You'll be wearing it for a long time before it becomes an investment.
You don't have to buy just yellow gold or diamonds, although they currently have the most value. You also can buy white gold, rose gold, sterling silver, platinum, even titanium.
Go with the fundamentals at first, such as diamond stud earrings, a gold watch or a pearl necklace.
If you like your birthstone, build the collection around that, or another gemstone you really like.
Just remember that the more quality pieces you buy, the more valuable your collection will become.
To see a truly amazing jewelry collection, check out Sarraf.com.