Posted on 16th Dec 2011 @ 8:21 AM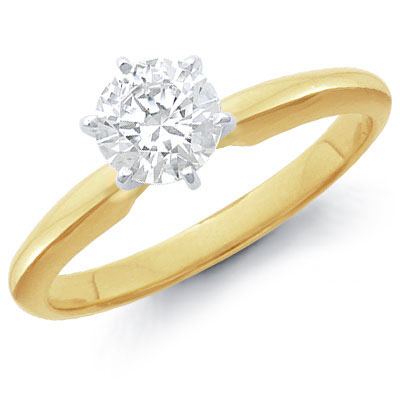 Apparently the 'big old rock' philosophy has taken over the trend for diamond jewelry for rings, earrings, pendants and bracelets.
This year's explosion of 'the rock' began in earnest with the 63rd Emmy Awards in September. Gwyneth Paltrow's midriff-baring ensemble was only upstaged by the 7 carats of black and white diamonds she was wearing in her ear lobes.
The big rock winner of the Emmys, though, was Mireille Enos of AMC's "The Killing," whose platinum and diamond bracelets topped out at 97 carats. She also was wearing a platinum and rose-cut diamond ring that totaled 14 carats. That's more than 100 carats accessorizing one outfit!
We hesitate to ask how many carats were in the diamond bracelet Mariah Carey was wearing when she was spotted on the red carpet recently.
Granted, the stars are usually wearing jewelry that's on loan from a company wanting the media plug, but don't despair if you can't jump on the big old rock trend. Sarraf.com offers diamond jewelry at prices that won't make you wait until you get your first big acting job or hit record. OK, so 97 carats is probably out of reach, but you can find many two-carat diamond jewelry pieces that still shine as brightly without having to give up other luxuries or even necessities.
Until you get your chance to walk the red carpet, visit us at Sarraf.com and you'll find high-quality diamond jewelry just like the stars wear.