Posted on 2nd Dec 2011 @ 9:23 AM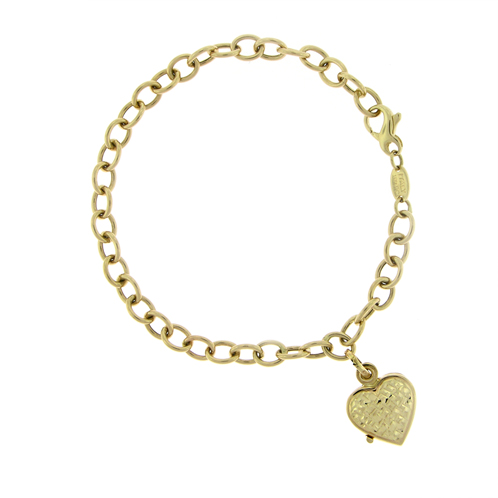 A special gift you could give the love of your life this holiday season is one of our gold bracelets with charms that evoke memories of your time together.
We have a huge selection of gold bracelets in 14K and 18K white and yellow gold that are perfect for attaching charms. They are made of the highest quality metal for the best luster possible. If you want to keep it simple we have a standard 14K gold charm bracelet, but our Figaro chain link bracelets are especially appealing and can hold many charms.
When it comes to charms, a search of our online catalog will help you find anything you can think of – from special moments to religious symbols to everyday items. We have them in top quality 14K and 18K gold as well as other precious metals and many adorned with precious gems.
The glow of gold bracelets with charms will only be outshone by the smile your loved one gives you. But instead of having to brave the crowds and weather, you can get that smile by shopping Sarraf.com.
Also, Sarraf.com is offering special deals for the holidays, including free shipping on two-day UPS for orders of more than $100. There is an extended return policy in effect until Dec. 14. For information on our holiday offers, visit Sarraf.com.
For all your gold jewelry, remember to check out the selection at Sarraf.com.